Tern's compact folding electric bicycle, featuring Bosch drive, hydraulic disc brakes, high end componentry throughout and a smooth ride
Description
Ride it, Fold it, Go Further
The Vektron is a best-in-class electric bike that folds in 10 seconds to go on trains, in cars, and under desks. Shorten distances and flatten the hills on your commute, or put a couple of Vektrons in the trunk of your car on your next trip, so you can explore further.
Specifications Tern Vektron Q9
SPEEDS: 1 x 9
WEIGHT: 21.9 kg (48.3 lb)
GEAR INCHES: 33″ – 97″ (2.65 – 7.72 m)
FOLDING SIZE: 41 × 86 × 68 cm (16.1 × 33.9 × 26.8 in)
FOLDING TIME: 10 sec
FRAME SIZES: One size
DISTANCE: SEATPOST TO HANDLEBAR: 62 – 69 cm (24.4 – 27.2 in)
DISTANCE: SADDLE TO PEDAL: 67 – 110 cm (26.4 – 43.3 in)
SUGGESTED RIDER HEIGHT: 147 – 195 cm
MAX GROSS VEHICLE WEIGHT: 125 kg (275.6 lb)
MAX RIDER WEIGHT: 105 kg (231.5 lb)
FRAME: Tern Vektron, hydroformed 7005-AL, OCL+ joint, 3 patented technologies
FORK: Tern Tarsus, 6061-Al, hydroformed
HANDLEPOST: Tern Physis 3D, 3D forged, 5 patented technologies, 12°, 320 mm
STEM: Tern Andros, adjustable, forged construction, patented technology
HEADSET: Tern Flux, cartridge bearings, Physis integrated
HANDLEBAR: Flat bar, 6061-AL, Tern Andros adapted
GRIPS/BAR TAPE: Velo ergonomic, lock-on
SADDLE: Tern Porter, patented GripPad design
SEATPOST: Tern Telescope, 34.9/30.9 mm, 2014-AL
SEATPOST CLAMP: Tern Collar, 6061-AL, 2pc
FRONT BRAKE: Shimano, hydraulic disc
REAR BRAKE: Shimano, hydraulic disc
BRAKE LEVERS: Shimano, hydraulic disc
BRAKE CABLE & HOUSING: Shimano, hydraulic disc
FRONT HUB: Shimano disc
REAR HUB: Shimano disc
SPOKES AND NIPPLES: Stainless steel
RIMS: Kinetix Comp, for disc
TYRES: Schwalbe Big Apple, 55-406, puncture protection, Reflex
SHIFTER(S): Shimano Alivio, 1 x 9 spd, trigger
REAR DERAILLEUR: Shimano Alivio Shadow
CRANKSET: Vektron custom, forged 6061-AL crankarm
CASSETTE/FREEWHEEL: Shimano 11-32T, 9 spd
BOTTOM BRACKET: Motor integrated
CHAIN: 9 spd, DHT for eBike, GST corrosion resistant coating
PEDALS: MKS EZY
SHIFTER CABLE & HOUSING: Jagwire LEX-SL, slick treatment, alloy ferrules
MOTOR: Bosch Active Line Plus, 270% Assist, 50 Nm Torque, max speed 25 kph (EU); max speed 20 mph (US)
BATTERY: Bosch PowerPack 400 Wh
DISPLAY: Bosch Purion, 4 mode selectable, walk assist
RANGE: 400 Wh: 55 -110 km (35-70 mi)
CHARGER: 220V, 4A (EU); 100-240V, 4A (US)
BELL: Aluminum
CHAINGUARD: SKS Chainblade
KICKSTAND: URSUS, rear mount
CLIP SYSTEM: Magnetix 3.0
LUGGAGE SOCKET: Yes
FRONT LIGHT: Tern Valo Direct, 190 lumens
REAR LIGHT: Herrmans H-Trace, for eBike
FENDERS: SplashGuard, stainless hardware
RACK(S): Atlas V Rack™, integrated 8 point mounting; Max load weight: 27 kg (60 lb)
Brand
Tern
In the fall of 2010, we established a team of people who knew a thing or two about how to make bikes. We saw an opportunity to form a new company and walk the hard path of starting anew. Once committed, the first step was finding the right name and identity for our fledgling brand. There were about a dozen of us, brainstorming poolside, in the backyard of a Las Vegas rental after Interbike. Our Art Director swung us back to a particularly inspiring quote of Yvon Chouinard, the founder of Patagonia, from the film 180° South: "The hardest thing in the world is to simplify your life. It's so easy to make it complex. The solution, may be, for a lot of the world's problems is to turn around and take a forward step. You can't just keep trying to make a flawed system work." The idea of turning around and moving forward to face the challenges head-on was compelling. It meant retracing some steps, but we would know where to expect the bumps in the road. The discussion kept coming back to the word, turn and all of its connotations, but the word itself lacked personality. With the beer and creativity flowing, a tangential discussion led us to names of migratory animals. After all, we wanted to change how people get around, so that category seemed a fitting source of inspiration. Serendipitously, an internet search found the world-champion of migratory animals to be the Arctic Tern. Being a homophone was already a huge plus, but the nature of the bird is what helped solidify the choice. The Artic Tern has innate characteristics that embody the company we envision.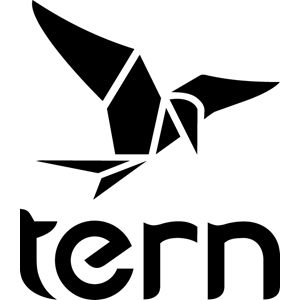 Additional information
| | |
| --- | --- |
| Colour | |
| Battery Range | |
| Torque Sensor | |