We offer 12 months interest free, as well as other finance and repayment options for the purchase of electric bicycles from our Auckland showroom. This means that approved customers can take away an electric bicycle with little or no deposit and start using it straight away, by making regular payments to pay it off.
Considering how much money one saves by using an electric bicycle instead of public transport and/or driving in Auckland, it's a great option to consider and various 'ride to own', finance, layby, repayments and subscription models have made news in Auckland for this reason. Another popular way to make use of this is to help your budget cover a larger range of bikes. For example some people might have a $2,500 budget for an electric bicycle but find that a bike that suits their need better costs $3500. Interest free finance would allow them to pay $2500, put $1000 on finance and make $20 repayments per week for one year.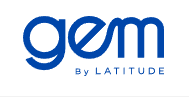 So how does it work? It's a two-step process of applying for the finance and then spending it. While it is possible to do all of this while in store, it's generally more convenient to get started by applying at home and coming to the store after it's been approved.
Frequently Ask Questions:
Who do you use? – We use Gem Finance, a third-party consumer finance provider. Third party means that it's Gem that is lending the money to you, to enable you to walk out of the shop with an electric bicycle before you've paid for it. From then on, you'll be paying weekly or monthly installments to them, generally through automatic payments from your bank account. This is generally the system you'll come across in all retail shops that offer payment plans. Other popular ones are GE Money, Q Card and more.
Why do you use Gem? – We've found it to be reasonably priced (for us) and flexible for you. For example you can choose to pay off early, you don't have to use the finance if you apply for it and change your mind and you don't have to use all of it.
How do I make repayments? – Gem will send you a credit card. This means the bill will be formatted like a credit card, showing you the 'minimum payment' amount which is designed to indebt you forever. We recommend when you receive the first bill and your card, you throw away the card, look at the total amount on the bill, divide it by 11 and setup an automatic payment. Make a calendar reminder at 11 months to cancel the fully paid account before the renewal happens automatically at 12 months. In other words, don't think of it like a credit card, think of it like a 1 year interest free loan to buy an e-bike.
Why is it talking about 6 months interest free while I'm applying online? – Don't worry, we always set it to 12 months, they're saying that because 6 months is the minimum and then it varies amongst retailers
Can the finance be used for accessories that I need as well? – Yes, as long as you're buying an e-bike at the time, you can use finance to pay for your lock, helmet, bags etc as well.
What if I don't know exactly which bike I'm going to buy? – It doesn't matter, just apply for a little more than you think you'll need. You don't have to use it all.
Can I come in and do this on the spot and leave with a bike? – In theory yes, you can apply while in our store, wait for a response and then take the bike away. But it's quicker and more private for you to apply at home first and then come in. We've found some people get more or less instant approval while others might be waiting a few days or have extra info requested of them. Generally speaking, the more solid the credit history, the quicker it's approved
Can I use finance on any e-bike in your store? – Not all of them, but for the vast majority, yes. Exceptions may be e-bikes on super special or if you're using other discounts/promotions at the same time
I think I can afford to just buy an e-bike, is there any reason for me to use finance? – I don't think so. Avoiding finance means saving time and paperwork, avoiding some small fees associated with the finance and keeping your life less complicated. But it's still an option for you if you like.
I already have a Gem Visa Card, can I just swipe it in your terminal? – Yes (as long as there's enough credit), but that will only give you 6 months interest free. If you'd like 12 months interest free, let us know so we can put the payment through the 'back end' in our computer.
Is it really interest free? – It is for you! Of course it's not really, we pay some interest to make it all add up.
Are there any other fees? – There are other fees that you have to pay which amount to $50-100 over the 12 months. There's a $55 set-up fee and a $52 renewal fee at 12 month point. You can avoid the renewal fee by paying off your account before 12 months (even 11.9 months) and then closing your account.
What happens if I miss payments? – It will cost you money and it is 100% out of our hands. If you're experiencing debt problems, seek help to minimise any missed payment fees
Is 12 months the only option? – Yes. Longer interest free periods generally mean very high fees for retailers and they only offer it on items that they make huge margins on, which you can usually buy for less if you don't take the finance. That is to say, they're not genuinely 'interest free' in my opinion.
Do I have to pay a deposit? – Technically a deposit is not required. However, unless you've already got finance approved before visiting our store, we usually find the work flow is that you choose a bike here, pay a 10% deposit to secure it and then apply for the finance at home, it takes a day or so to approve and you use the finance to pay the balance
Is it a good idea to rely on the car-related savings from owning an e-bike to make my repayments? Will I save enough money on transport to make my repayments? – We can't give specific financial advice for your situation. If you think you're not going to be able to make repayments then it's not a good idea to borrow money. The amount you save by owning an e-bike will vary. It's easy enough to calculate how much you'll save in parking and petrol if you're already in an established routine of driving, or how much you'll save in public transport. It's harder to calculate what you'll save in maintaining a car in the first year but it's often more than what you spend in petrol. There's also savings to be had in avoiding depreciation of a car because it gets less use, but that's not the kind of savings you'll see weekly in your bank, it's in the form of not buying a new car as soon or getting more for the one you sell. Then of course we have countless cases of people getting rid of their car altogether thanks to their electric bicycle and they save thousands of dollars per year. That's without getting into the benefits of better health, saving time, being more punctual etc which have economic implications for you budget too. However, keep in mind that there are some harsh realities of monthly payments as well – you might fall ill and not be able to ride your bike everyday. A few weeks of rain in winter might be too much to handle and you end up still driving a bit. Someone might steal your bike. And although we provide courtesy e-bikes when we are repairing yours and we avoid stocking any unreliable bikes, there may be some down time when you're not able to use your bike. The big savings and improvements in your life will come from having an e-bike in the short term and long term, but fundamentally you do need to be able to afford one to buy one! If that doesn't describe you, then consider our subscription e-bike offers or try and get someone to buy one for you 😉