In mid-2018, after being awarded the NZ national distributorship for eZee electric bicycles, Electric Bicycle Hub Auckland re-branded as Electric Bike Team.
Completely unchanged are the company structure, staff, location and range of electric bicycles and the look of the logo itself. Many people would not have noticed the change at all.
We took on the name Electric Bicycle Hub Auckland when we opened in mid-2016. This was in cooperation with Jace Hobbs of Electric Bike Hub in Nelson, who was then the national distributor of eZee and nominated us a sub-distributor responsible for the Auckland region. The co-branding was (amongst other things) to show the public that the eZee brand had a functional distribution and warranty presence in both Islands.
Since we became the sole distributors of eZee, it was no longer appropriate to share a name.
Unfortunately you may have come across some negative opinions from the outgoing distributor of eZee. We attempt to set the record straight here.
It is our pleasure and responsibility to take care of all eZee bikes and their owners through New Zealand, regardless of where and when it was purchased. Please contact us if we can help in any way with your bike.
The old logo…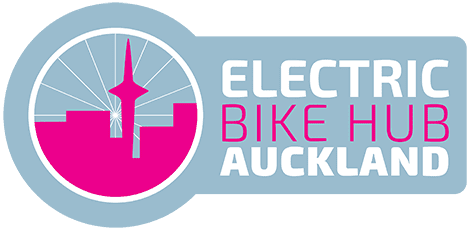 The new logo…