Description
Massive clearance on the eZee e-Rex! 5 only available at half original rrp.
Crossing the Great Australia Desert on the eZee e-REX with Solar Energy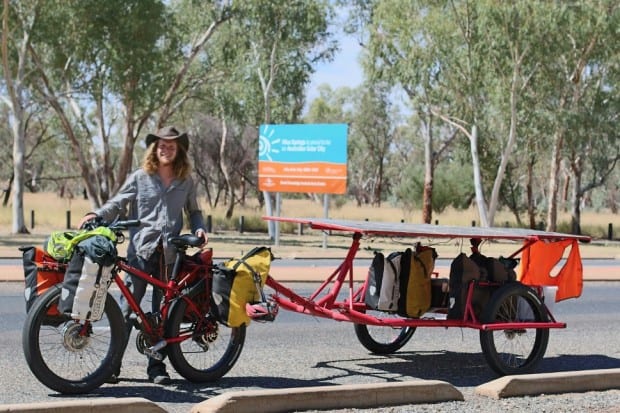 Riding from Sydney, through Adelaide, past Alice Springs and is about to embark on the most challenging section, the Canning Stock Route itself.  Sam has passed Halls Creeks.
Having done around 3850 miles now,  usually cruising at 20 – 27 kmh with 7 – 25 Wh/km consumption.   His onboard PV is 3 kwh with 48V and gets 400 watts off it. Has no problem except for flat tyres of his trailer, this could be expected from such a long with fat tires.
Reina Richards
8 months ago
Apology. I accidentally touched something on screen that posted a 1 star review. I was looking on the website in my search for a...
Nicole Coyne
7 months ago
I had never ridden an electric bike before, but it was amazing and I was totally hooked! The Electric Bike team is awesome, so helpful...
Warwick Squire
8 months ago
Service was tops and dealing with the team was effortless. Couldn't recommend them enough
Catrina Kuehler
9 months ago
So easy! Great service & team + so much faster than car in town!
Uwe Duesing
10 months ago
Brilliant people. Knowledgeable, reliable and friendly. Great bikes