Introducing the Yuba Spicy Curry electric cargo bike, the beloved cargo ebike that can does it all with style.
With a low centre of gravity, generous cargo carrying capacity and a Bosch ebike performance system, there is nothing that this compact cargo ebike can't do, including putting a smile on your and your passengers' faces!
Description
Yuba Spicy Curry Cargo Ebike
Yuba ebikes are well-known manufacturers of cargo bikes and they bring all their years of experience into the Yuba Spicy Curry.
If the name doesn't give it away that this funky cargo ebike is unique, the use of a large front tyre unique long-tail design will. 
The Spicy Curry is all about having fun while going about your daily life. With a design that puts emphasis on ease of use, load carrying and accommodation for the kids, this is a perfect family ebike. 
Drop off the kids to school and get a load of groceries on the way back or just take the scenic route on the way to work, it's all possible with the Yuba Spicy Curry cargo ebike. 
The Yuba Spicy Curry is an award-winning electric cargo bike, outfitted with the latest and greatest Bosch eBike performance system which includes a battery, drive motor and monitor.
This Bosch performance system enables the Yuba spicy curry to flatten hills and helps pull a heavy load without putting stress on the rider.
To add further assistance to the rider carrying a load, the extra low rear rack gives the bike a low centre of gravity which provides a more stable and reassuring ride. This low rack also helps in loading and unloading cargo, including the precious giggling variety. Â 
Yuba Spicy Curry Bosch Features
Fits Up To 3 Passengers
Max Payload: 300lbs (136kg)
Powerful Motor
The Spicy Curry is outfitted with the powerful and whip smart Bosch Performance Line CX Motor and the long-lasting PowerPack 400 battery. This system offers speed and stamina with smooth transitions. The whole system is lightweight and quiet so you get that natural bike riding feel, even with a little help.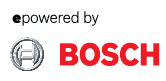 Bosch Performance Line CX Motor + PowerPack 400
Now with compact Purion display
Practical with the Yuba Add-On cargo system
Carries long, bulky and tall cargo
Low-rider cargo rack with 20 inch rear wheel for increased stability and load safety
Sturdy aluminum frame
Hauls 136 kg's of cargo PLUS the rider
Ebike Specs
Spec List
REAL PAYLOAD: 300 lbs / 136 kg
GEARING: 250 Watt Motor, 10 Speed
WEIGHT: 60 lbs / 27 kg
BATTERY: Li-ion, 36V, 11Ah, 400Wh
BATTERY RANGE:Â 30-60 miles / 48-100 km
BIKE LENGTH: 6'6? / 202 cm
Reina Richards
8 months ago
Apology. I accidentally touched something on screen that posted a 1 star review. I was looking on the website in my search for a...
Nicole Coyne
7 months ago
I had never ridden an electric bike before, but it was amazing and I was totally hooked! The Electric Bike team is awesome, so helpful...
Warwick Squire
8 months ago
Service was tops and dealing with the team was effortless. Couldn't recommend them enough
Catrina Kuehler
9 months ago
So easy! Great service & team + so much faster than car in town!
Uwe Duesing
10 months ago
Brilliant people. Knowledgeable, reliable and friendly. Great bikes